Military Wife Alder Plaque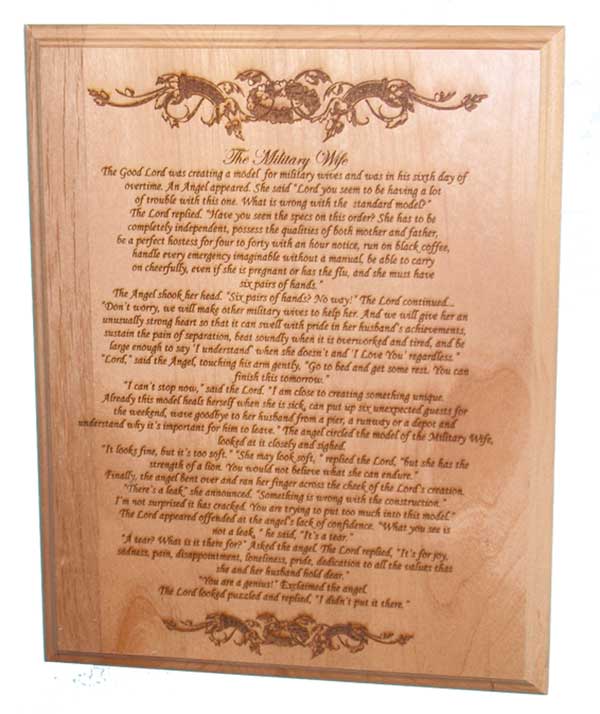 A timeless token of your affection, this plaque offers the Military Wife in its most classic rendition. The poem, laser engraved into a 10.5x13 Alder Plaque clearly states the unique qualities that make your wife special to you and anyone who knows her.

Dimensions: 10.5in. wide x 13in. High


Laser Engraved into the wood


In Stock and ready to ship.
Have Questions? Need More Information? Call 1-800-344-8421
Business Hours M-F 8AM-5PM PST