Personalized Plaque #100

Commemorate your service to the nation, or that of a loved one, or friend. These plaques will never tear, fade or tarnish and will become family heirlooms to be admired by all who see it. Plates are laser engraved on Gold aluminum with black lettering.
The plate is then attached to a plaque in your choice of size and wood.

To ensure your complete satisfaction, your selections will be
arranged in the most appealing layout.

Below are photos that were emailed to us, then the image was Laser Engraved onto a gold plate. Design your own Plaque. Email what you would like added. We will let you know if we can do it and if there will be an additional charge.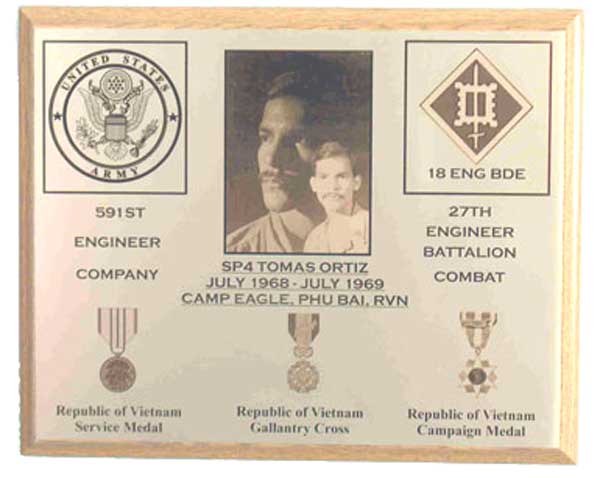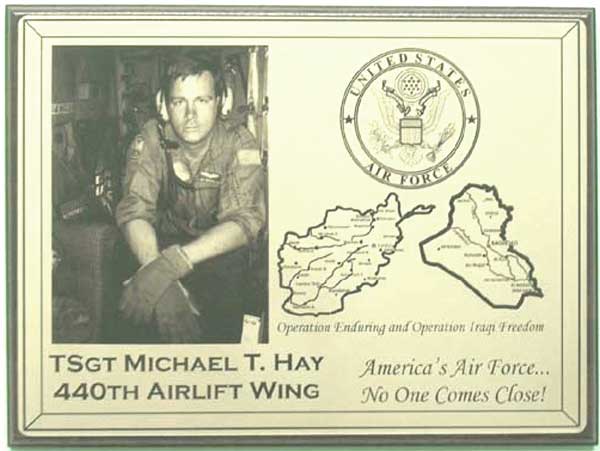 12"x 9" Metal Plaque with photo and text engraved on
a gold metal plate then mounted on oak or walnut.


 For Quantities of 10+ Discounts are available.
Please contact us for more details.